Secure Provider Portal
Log In
If you are a contracted Sunflower Health Plan provider, you can register now. If you are a non-contracted provider, you will be able to register after you submit your first claim. Once you have created an account, you can use the Sunflower Health Plan provider portal to:
Check member eligibility
Submit prior authorization requests
View patient lists
View, adjust, void and submit claims
View payment history
Submit reconsiderations and appeals
And more
Login or Register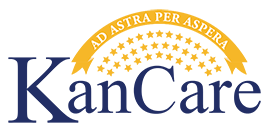 KanCare Medicaid
Explore the Provider Resources to the left or use one of the links below.
Join Our Network
Website
Provider Relations
Other Resources
Ambetter ACA / Marketplace
Join Our Network
Website
Ambetter Contact Us
Other Resources
Allwell Medicare Advantage
Join Our Network
Website
Provider Relations
Other Resources